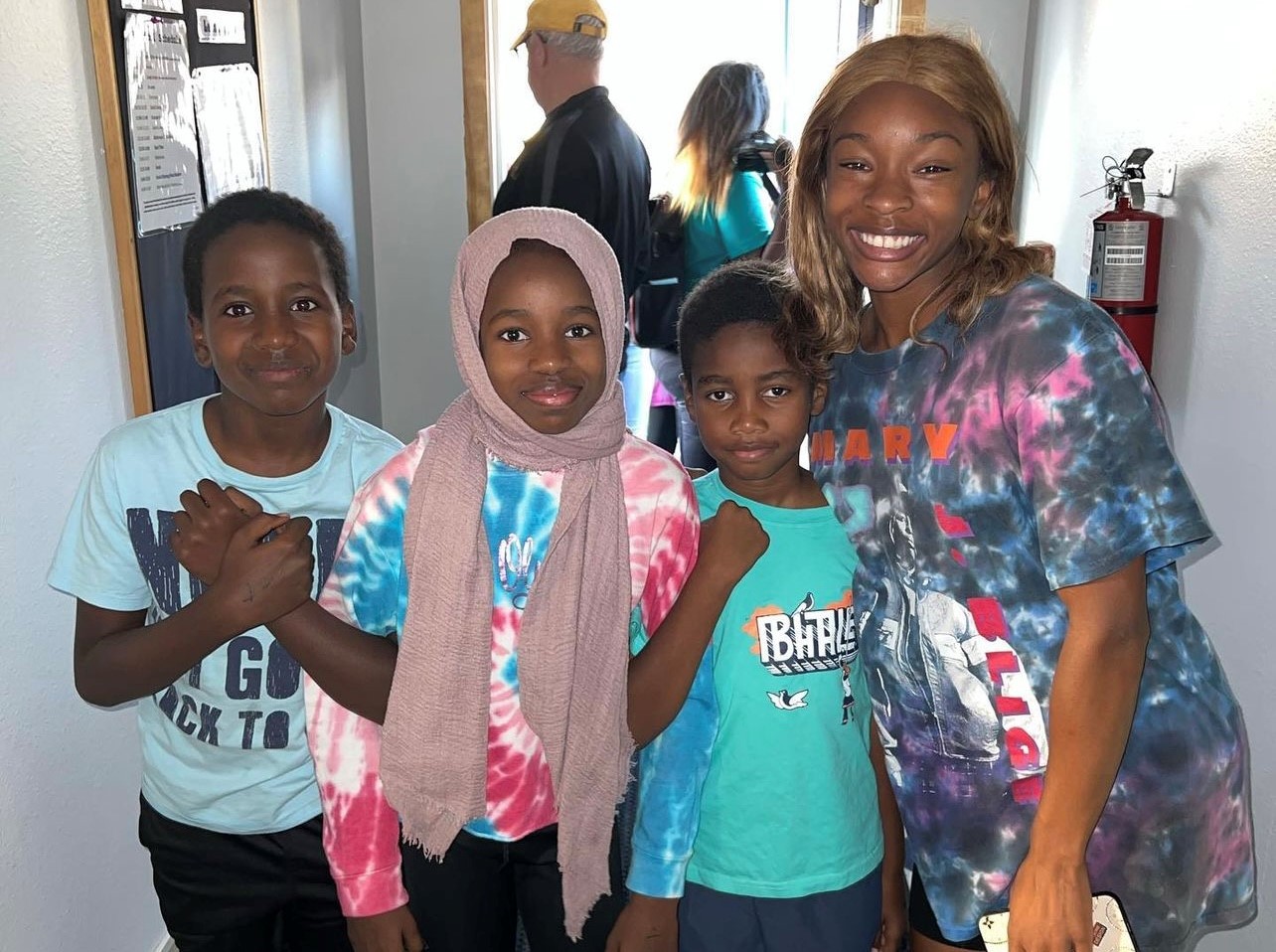 COMMUNITY ENGAGEMENT ANCHOR PROGRAMS
ENGAGING THE COMMUNITY
Hallow-ridge Halloween: Each October student-athlete volunteers transform the Pheasant Ridge Neighborhood Center into a fun-filled haunted house for youth and families in the community.
Hawkeye Day of Caring: Each April 250+ Hawkeye student-athletes collaborate with The United Way and area community agencies and organizations to organize spring-cleaning projects at various sites in the Iowa City and Coralville area.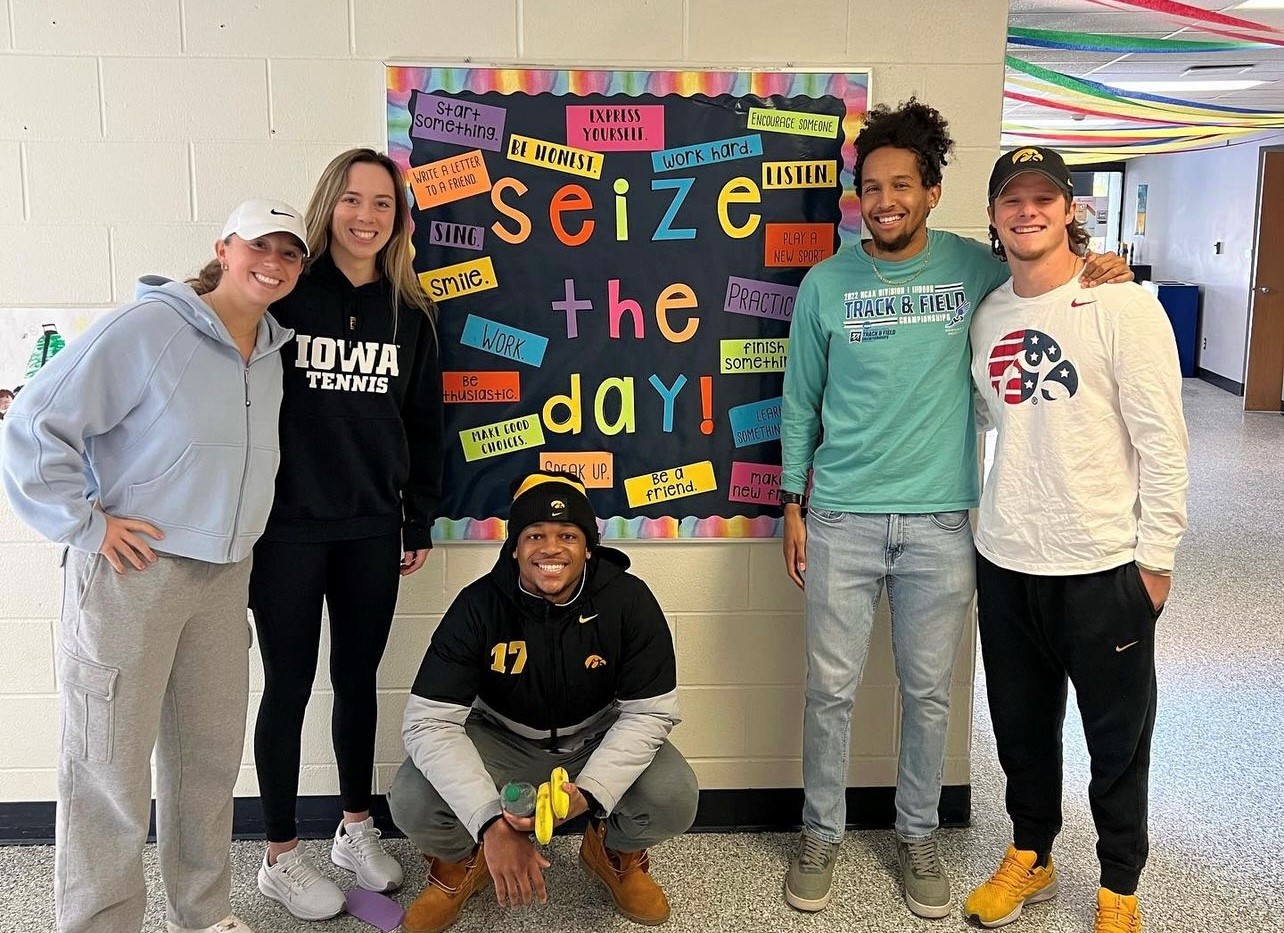 ENGAGING THE SCHOOLS
Hawkeye Impact Program:
ICCSD:

Student-athletes attend recess at area elementary schools and use their platform to make an IMPACT engaging with students. Objectives are to

build a positive relationship, play games and activities as well as monitor behaviors during class.

UI REACH:

Student-athletes volunteer in UI REACH classrooms and use their platform to make an IMPACT engaging with students. What is UI REACH? UI REACH (Realizing Educational and Career Hopes) is a comprehensive transition program for college-age students with intellectual, cognitive, and learning disabilities. UI REACH offers an integrated college experience in a caring and structured environment.
ENGAGING THE UNIVERSITY HOSPITAL
Press Box Tailgate:  During each home football game, three student-athletes volunteer to engage youth and families in games and activities at the 12th floor of the UI Stead Family Children's Hospital (Watch Wave-related videos)
Hawkeye Book Story Hour: Once a month in the Children's Library, student-athletes read to youth patients and do craft activities.
Hawk Night: Student-athletes participate in games and physical activities with youth patients on Monday evenings.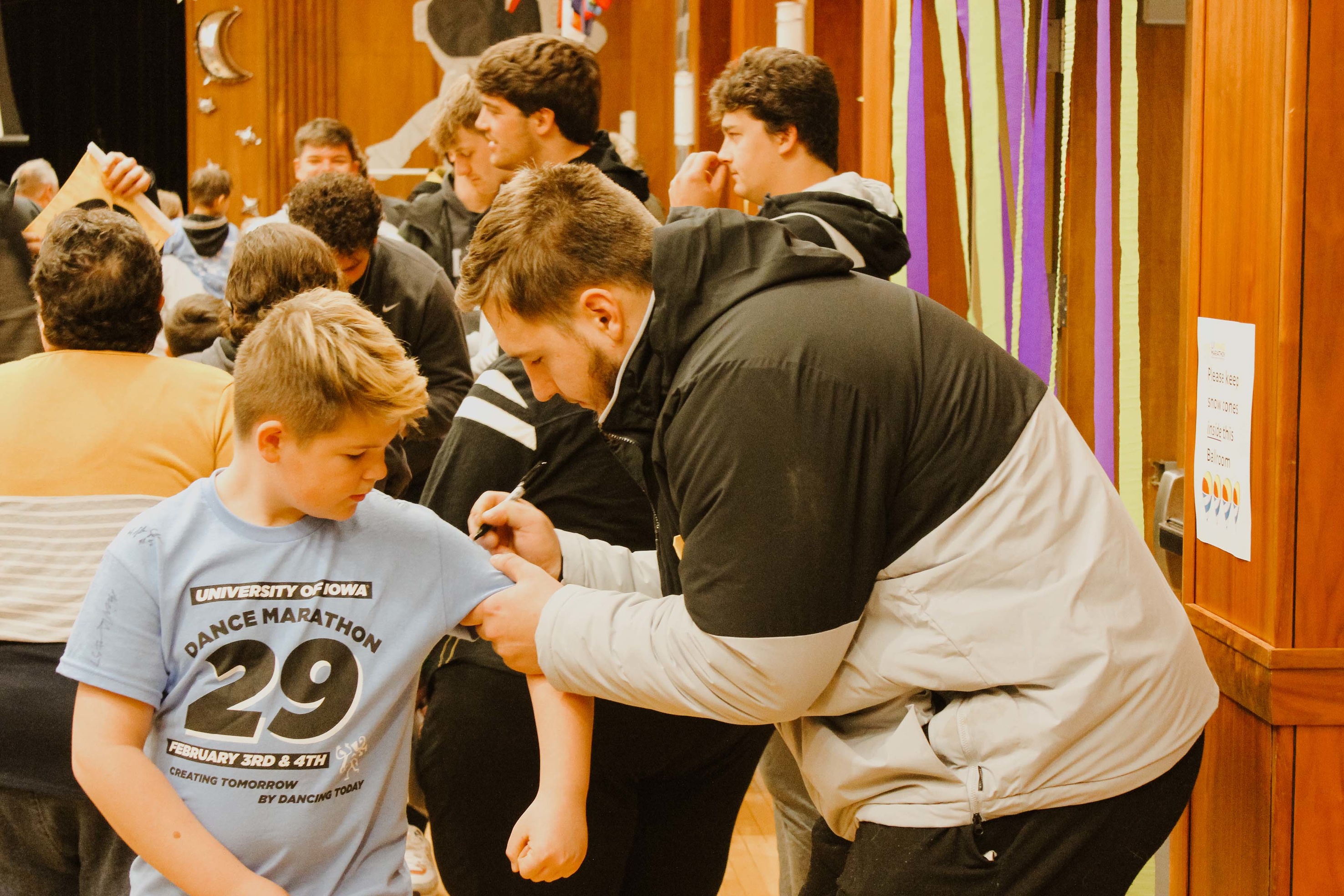 ENGAGING THE CAMPUS
Martin Luther King (MLK) Day of Service: In January, student-athletes combine with other students, faculty and staff, and community members volunteering with various nonprofits in the local community.
Dance Marathon: The University of Iowa Dance Marathon is a student organization that provides year-round support to youth cancer patients and their families. During the 24-hour Dance Marathon in February, student-athletes celebrate and engage with children and families during an Athlete Hour.