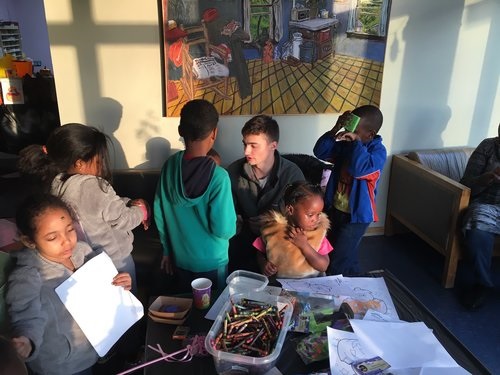 COMMUNITY ENGAGEMENT ANCHOR PROGRAMS
ENGAGING THE COMMUNITY
Hallow-ridge Halloween: Each October student-athlete volunteers transform the Pheasant Ridge Neighborhood Center into a fun-filled haunted house for youth and families in the community.
Hawkeye Day of Caring: Each April 250+ Hawkeye student-athletes collaborate with The United Way and area community agencies and organizations to organize spring-cleaning projects at various sites in the Iowa City and Coralville area.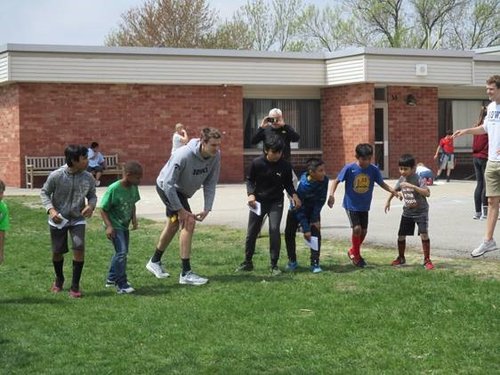 ENGAGING THE SCHOOLS
Fuel-Up-To-Play 60: Student-athletes collaborate with the Iowa City Community School District to spend time with elementary and junior high students during recess, homeroom and in Physical Education classes to reinforce healthy eating habits and regular exercise.
Hawkeye P.R.I.D.E.: Hawkeye P.R.I.D.E. student-athletes model and promote the characteristics of P.R.I.D.E. (perseverance, responsibility, integrity, determination, and equality) in local elementary schools by interacting with elementary school youth during recess and in classrooms.
ENGAGING THE UNIVERSITY HOSPITAL
Press Box Tailgate:  During each home football game, three student-athletes volunteer to engage youth and families in games and activities at the 12th floor of the UI Stead Family Children's Hospital (Watch Wave-related videos)
Hawkeye Book Story Hour: Once a month in the Children's Library, student-athletes read to youth patients and do craft activities.
Hawk Night: Student-athletes participate in games and physical activities with youth patients on Monday evenings.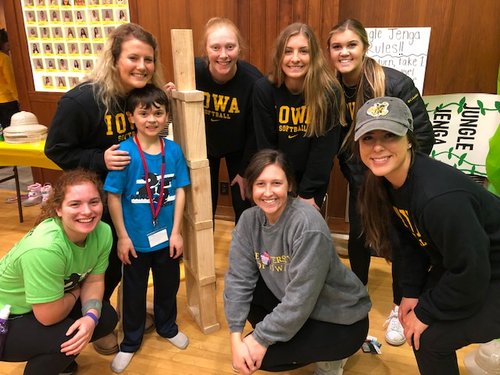 ENGAGING THE CAMPUS
Martin Luther King (MLK) Day of Service: In January, student-athletes combine with other students, faculty and staff, and community members volunteering with various nonprofits in the local community.
Dance Marathon: The University of Iowa Dance Marathon is a student organization that provides year-round support to youth cancer patients and their families. During the 24-hour Dance Marathon in February, student-athletes celebrate and engage with children and families during an Athlete Hour.