Health & Well-Being Outreach Committee
In the Fall of 2018, the UI Athletics staff formed the Health & Well-Being Outreach Committee. The mission of this committee is to provide UI student-athletes with education and/or programming on various topics related to overall health and well-being (e.g., alcohol and drug education, stress management, sleep hygiene, mental and emotional well-being, nutrition). The committee regularly collaborates with student-athletes, coaches, and other support staff. The committee also connects with other campus offices, committees, and campus events. In addition to creating new outreach projects, it is the goal of the committee to serve as an interdisciplinary resource for coaches and student-athletes for consultation.
Members are: Kara Park (Assistant Athletics Director - Student Development), Patti Espe Pfeiffer (Director of Sport Psychology and Student-Athlete Mental Health), Aubrette Kinne (Associate Director of Sport Psychology and Student-Athlete Mental Health), Kira Blum (Director, Sports Nutrition), Becca Mallon (Sports Services Specialist).
PERFORMANCE FUELING: IOWA SPORTS NUTRITION
Performance choices and good nutrition are paramount to the well-being of every student-athlete. The Gerdin Athletic Learning Center (GALC) houses one of seven fueling stations around campus where student-athletes can conveniently access an array of protein and carbohydrate snacks and nutrition shakes. The GALC fueling station is overseen by the Iowa Sports Nutrition department. Many engaging nutrition-themed events are hosted in the GALC throughout the year including the following:
Hawk Fuel Stop: Weekly events at the GALC allow student-athletes to sample a wide range of nutritious performance recipes that can be made with common ingredients and simple cooking methods. Student-athletes discover new foods and interact with the Sports Nutrition staff.

International Hawk Fuel Stop: A collaboration between Iowa Sports Nutrition and Student-Athlete Academic Services, this international event features unique recipes representing the traditional food from countries around the world. These recipes expose student-athletes to a variety of cuisines, while allowing international student-athletes a space to share recipes from their home cultures.

Brother/Sister Team Fueling Events: Pairing male and female teams together is another way to meet other Hawkeye athletes while participating in a fun activity, such as cooking classes and competitions. Teams work together and apply food preparation skills as a fun and simple way to learn how to make foods that fuel performance AND taste delicious.

Nutrition Education Resources: Student-athletes have the opportunity to participate in a variety of hands-on events with Iowa Sports Nutrition, including grocery store tours, cooking classes, social media education (follow on Twitter and Instagram @hawkeyefuel), and team activities. While at the GALC, student-athletes can choose from a collection of "How-To" cards (portable recipe cards), to build a portable recipe book that fosters their culinary skills. From sweet potatoes to quinoa, student-athletes gain cooking skills that set the stage for a balanced diet in college and beyond.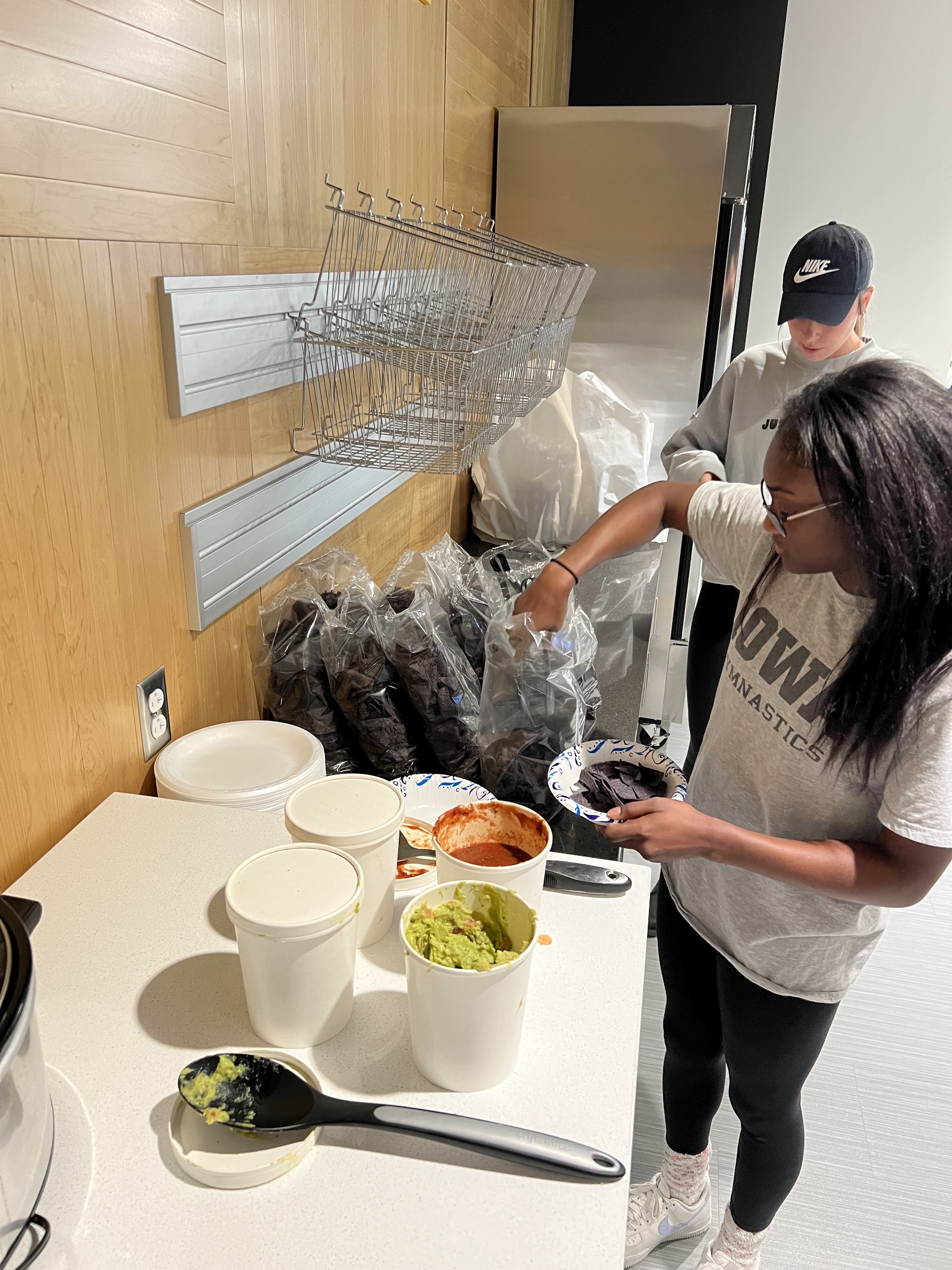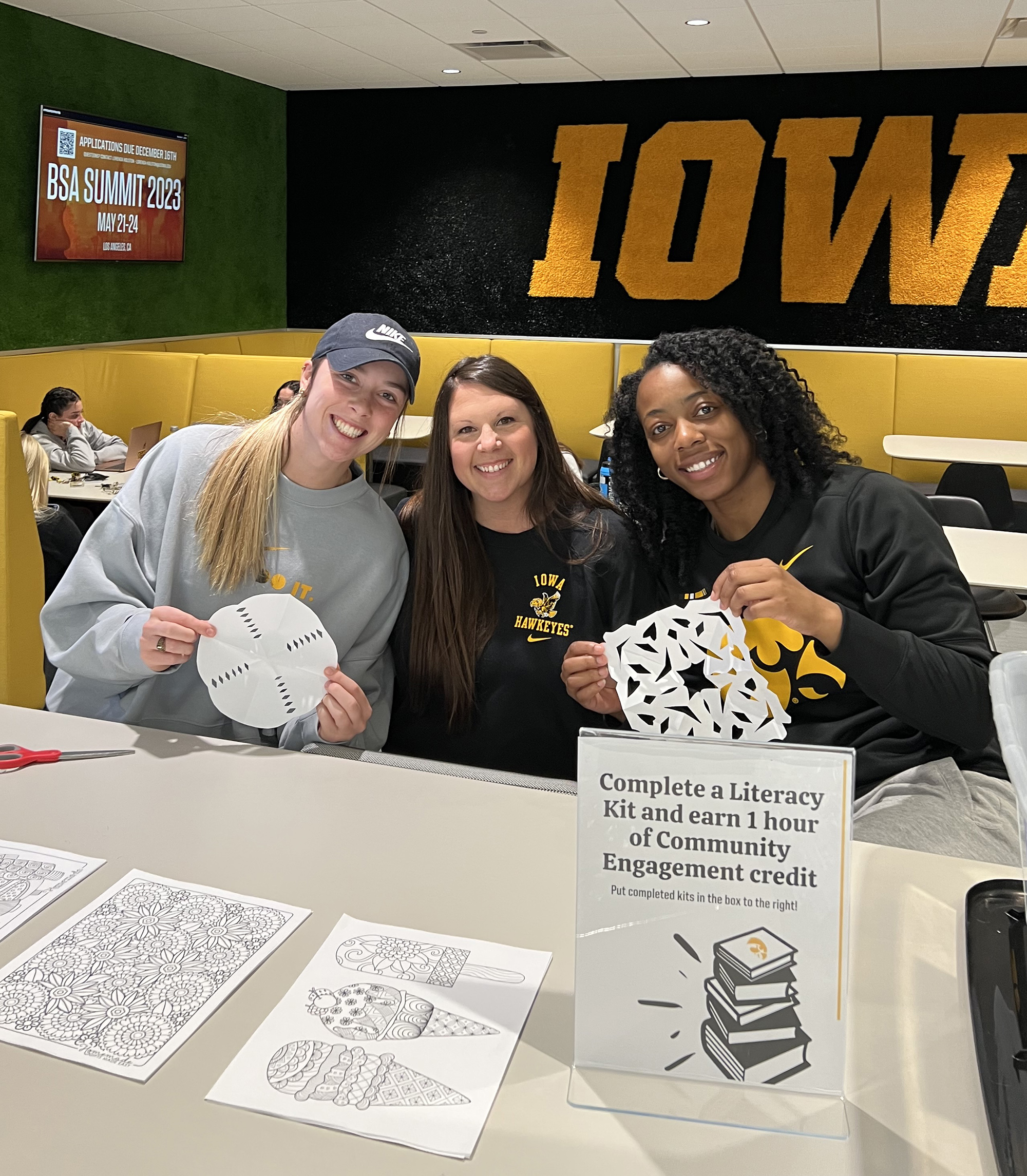 HEALTHY MIND: ACCESS TO MENTAL HEALTH SERVICES AND COUNSELING
College can be an exciting and challenging time. Many students face mental health concerns like anxiety and depression during college. Student-athletes deal with the same challenges with the added responsibilities and stressors of being an athlete. The Counseling and Sport Psychology Services are available to help Hawkeye student-athletes cope with the stresses of being a student-athlete, general life issues (such as relationship stressors or homesickness), performance enhancement needs, and mental health concerns. The trained staff work to understand the unique needs of the student-athlete while providing comprehensive and multi-culturally competent mental health care. They also help connect student-athletes with other mental health care providers who specialize in certain areas (such as psychiatry, substance use issues, and eating disorders). To learn more about student-athlete mental health and well-being, including educational materials, please see the NCAA Sport Science Institute website.
Student-athletes are able to schedule appointments directly with the Counseling and Sports Psychology Services department. Services are free and confidential.
Appointments can be made by contacting Aubrette Kinne at (319) 930-5414 or Carmen Tebbe-Priebe at (319) 530-2465. You can also call the University Counseling Service main location at (319) 335-7294 for other therapists and services. The Sports Psychology Service is located on the second floor of the Jacobson Athletic Building Rec (entrance near the baseball field). Appointments are typically scheduled Monday through Friday between 8 a.m. and 5 p.m. Other times can be made available as necessary.
HEALTHY BODY: STRENGTH & CONDITIONING
NCAA sporting demands take up the majority of your personal physical activity hours including, but not limited to: sport practice, competitions, strength & conditioning (S&C), athletic training and medical obligations.  
The S&C staff's daily mission is to help a student-athlete realize their maximum potential. To assure our mission, S&C staff members work in collaboration with the sport coach, athletic training, physical therapists, team physician, academic services, sports science, sports nutrition, and sport psychology. Each sport has unique demands.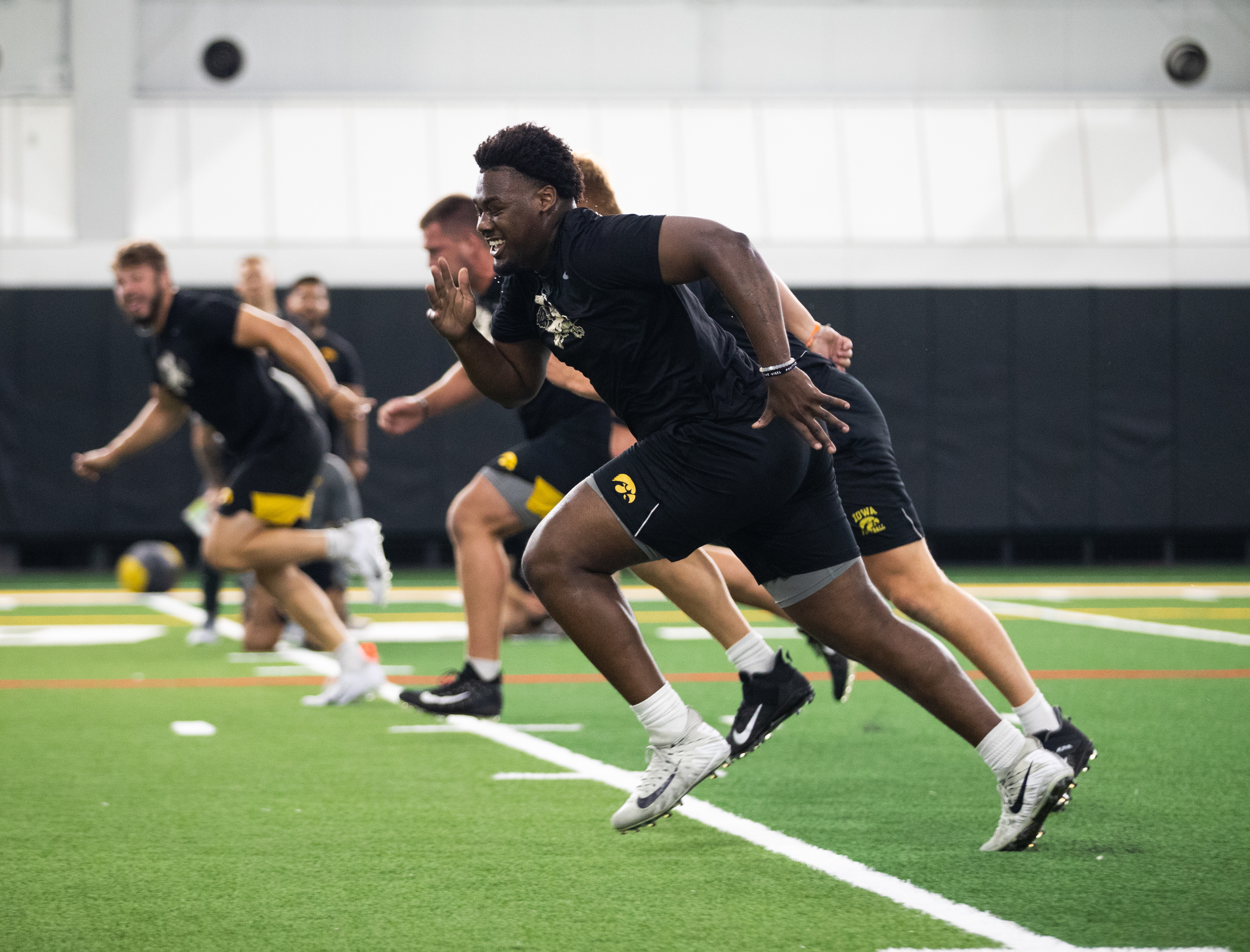 HARM REDUCTION EDUCATION
All student athletes receive harm reduction education through various programs, presentations, workshops and on-line educational modules. 
In the fall, as part of the University of Iowa Success at IOWA course (2-hour credit), UI student-athletes participate in two video-based, research informed on-line learning programs (eCHECKUP TO GO and Every Choice). Learn more here.
Student-athletes attend an orientation program that includes topics presented by the Office of the Sexual Misconduct Response Coordinator such as sexual misconduct, dating/domestic violence and stalking.
UI sport teams are able to participate in additional harm reduction education and training through workshops offered by the Student Wellness, Women's Resource and Action Center and the Rape Victim Advocacy Program. Visit the links below to learn more:
Beginning Summer 2019, new student-athletes will utilize the myPlaybook curriculum to reinforce harm reduction. They will complete Alcohol & Other Drug (AOD) and Sexual Violence Prevention (SVP) on-line modules and engage with HWOC staff via discussion sessions. The intent is that freshmen will become better informed and aware of alcohol use and perceptions, NCAA drug testing expectations, protocols as well as sexual assault prevention awareness information and proactive bystander strategies.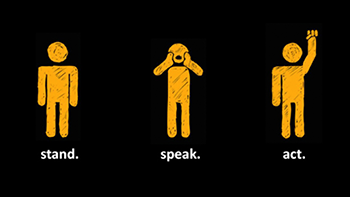 De-Stress Fests
Each fall and spring, HWOC sponsors De-Stress Fest, which features activities and initiatives to reduce stress during finals week. Activities include: dog therapy visits, chair massages, puzzles and crafting, nutritional snacks, as well as educational resources on stress management and study tips.