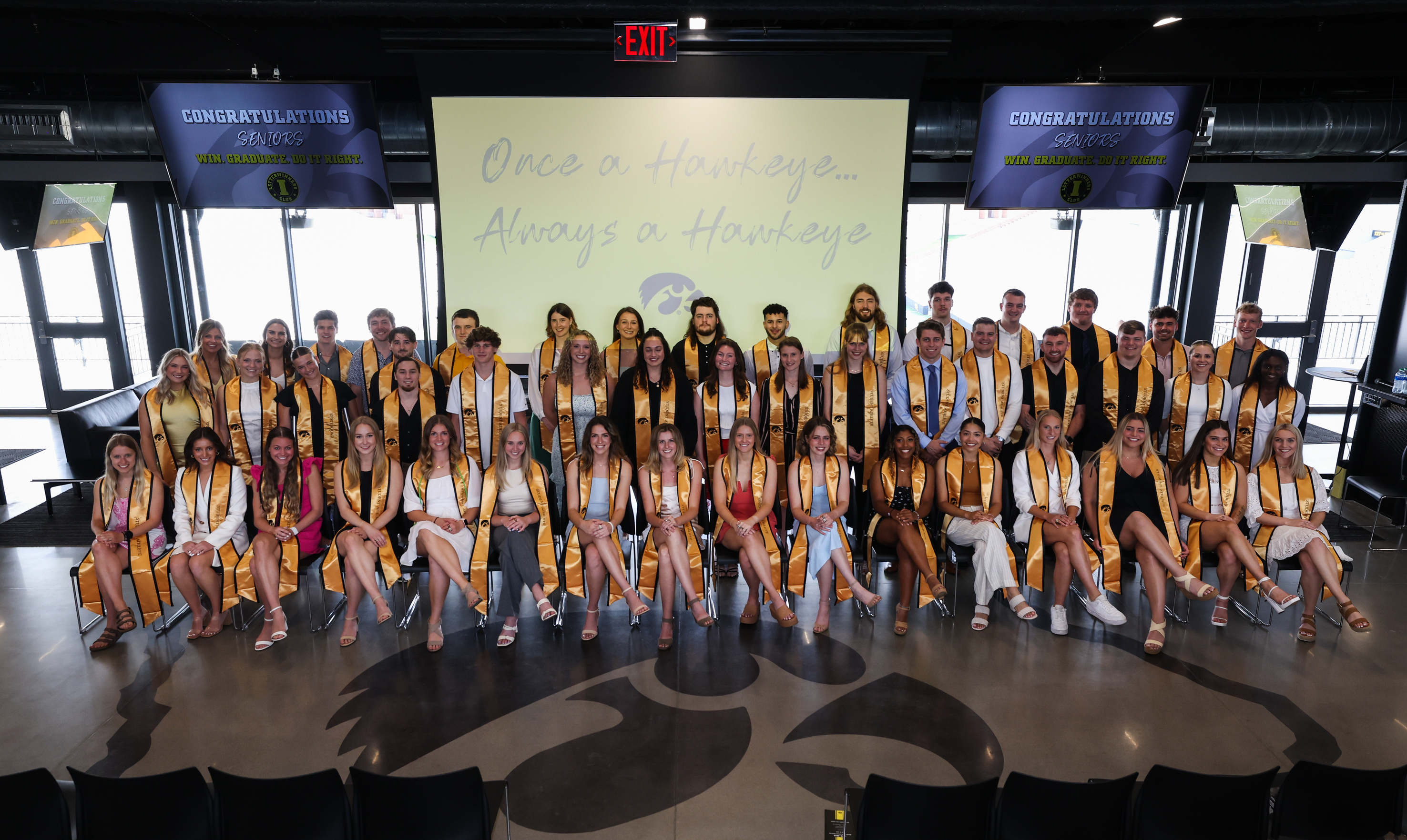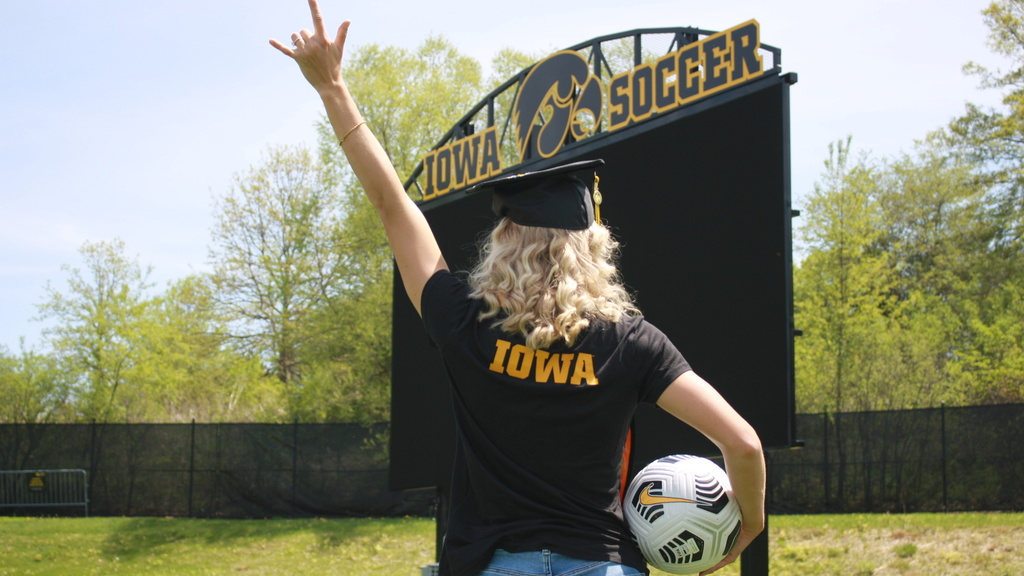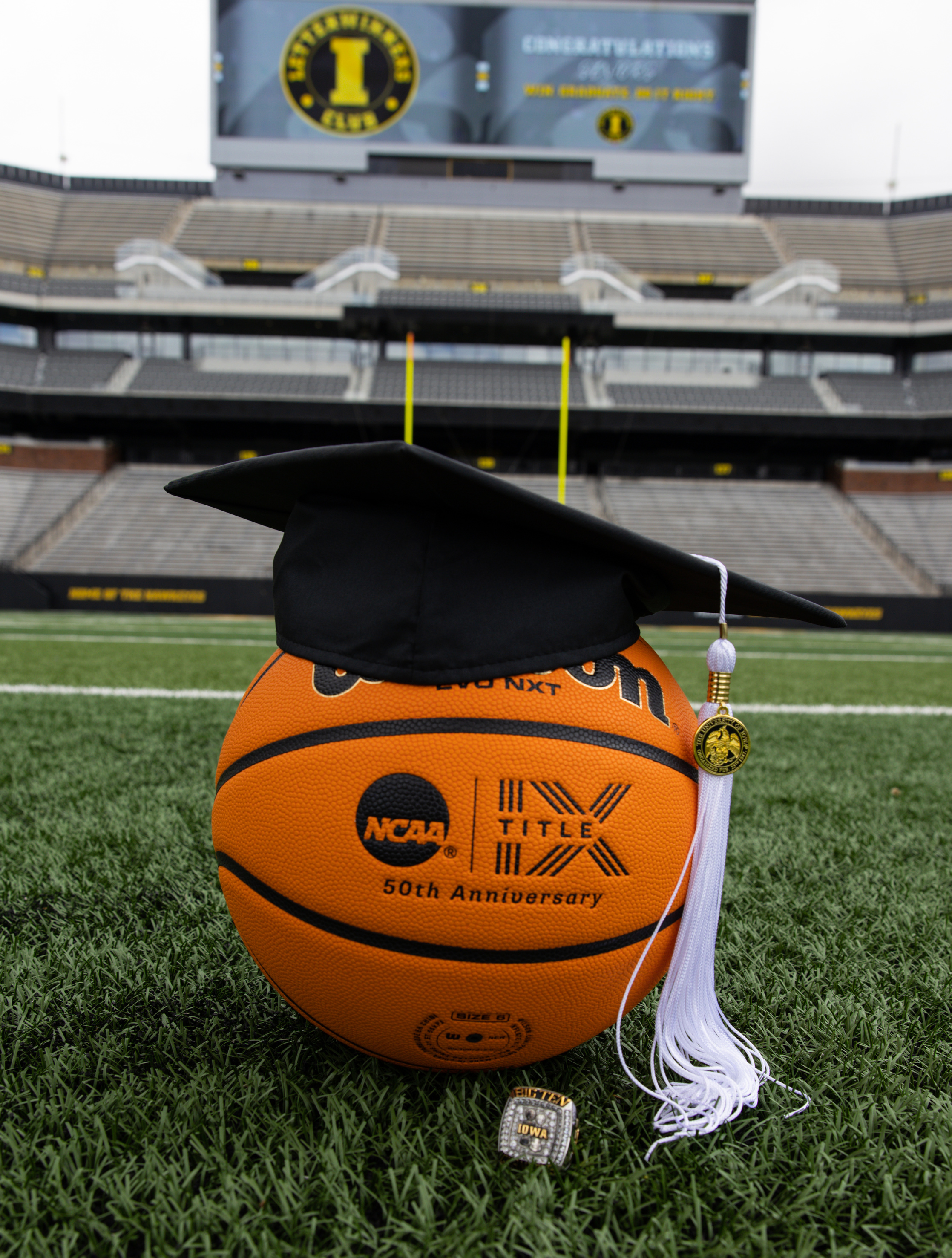 Tutor Location & Times
The Gerdin Athletic Learning Center is equipped with 14 private tutoring rooms, one conference room, one classroom, and a number of other quiet spaces designed to accommodate various tutorial needs. The Tutoring and Administrative Services Specialist schedules all appointments. Student-athletes are required to check-in at the first floor reception desk with their student IDs. Room assignments are posted on TV monitors on the first and second floor.
Learning Assistants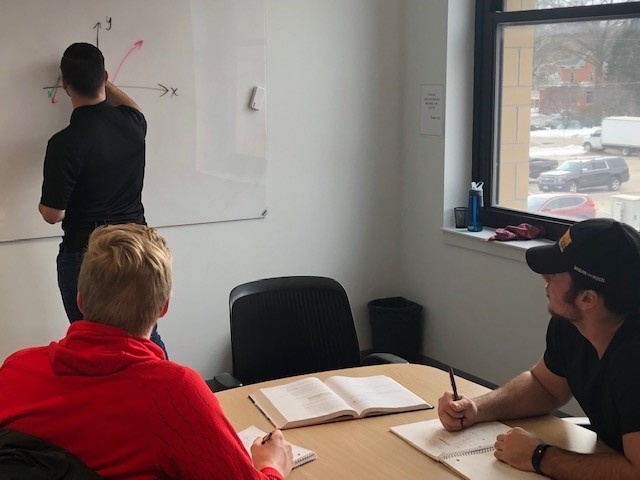 Our Learning Specialist and team of Learning Assistants provide an additional layer of academic support services to student-athlete. They are assigned to work one-on-one with student-athletes based on the students' individual needs. These appointments are designed to assist the student in enhancing their skill-sets in many of the following areas:
Time Management

Organization

Note-Taking

Test-Taking
Reading

Writing

Vocabulary

Study Skills
Additionally, these staff members are asked to communicate student progress and/or concerns to Student-Athlete Academic Services staff so that resources can be identified to address students' academic needs. They routinely check students' syllabi for assignment details and due dates, review the students' notes for accuracy, attendance and comprehension and confirm completion of previous weeks work.
Similar to tutoring requests, if a student is interested in scheduling an appointment with our Learning Specialist or their staff, they may do so through the students' GradesFirst account or by contacting the Learning Specialist.
Personalized Academic Support System (P.A.S.S.)
The P.A.S.S. program is centered around the concept of individualization and accountability. This initiative allows each student-athlete to work with their S.A.A.S. Academic Coordinator to tailor an academic support plan that fits their individual academic needs and goals. Some of the resources the P.A.S.S program offers to student-athletes include (but are not limited to):
Regular meetings with their Academic Coordinator

Weekly tutoring sessions

Meetings with Learning Specialist or their staff to build academic skill sets

Attending a professor's office hours

Attend campus tutorial labs (i.e. Writing Center, Math lab, etc.)
Summer Bridge Program
Student-athletes who choose to begin their collegiate academic and athletic careers in the summer instead of the traditional fall semester will participate in the Summer Bridge Program. The Summer Bridge program is an opportunity to introduce incoming student-athletes to the culture of higher education, help orient them to college life and expose them to campus resources that can aid them in their transition to the University of Iowa. The program is packed with workshops designed to provide these new students with information that they would not be learning in the classroom.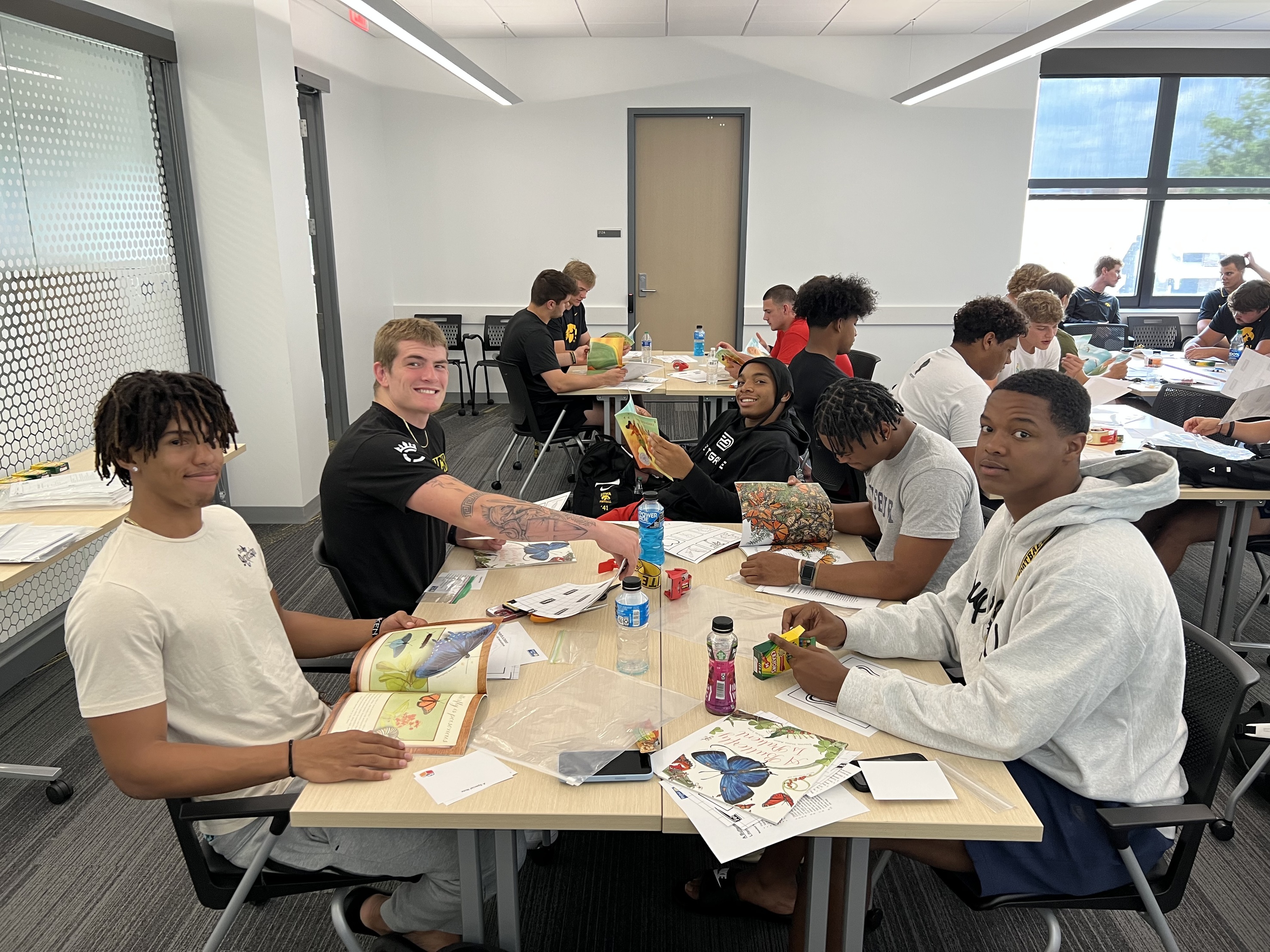 myPlaybook
We partner with UNC Greensboro's Center for Athletic Well-Being on the myPlaybook initiative. These online lessons use evidence-based strategies to promote health and well-being to student-athletes. Strategies include social norms, behavioral expediencies, behavioral intentions, as well as bystander, decision making, stress management, goal setting, and harm prevention skills. These interactive web-based workshops include the following:
Mental Health Awareness

Sexual Violence Prevention

Alcohol and Other Drug prevention

Mindfulness

Nutrition
Family Engagement Initiative
The Family Engagement Initiative invites parents, coaches and/or a student-athletes' mentor to be active participants in academic conversations resembling a parent-teacher conference. Student-athletes will hold monthly presentations that paint a picture for parents and staff, as to what kind of person/student/learner they are, what they are achieving in the classroom, and what goals they are setting for themselves so that all parties can better support them in these efforts. Students will work with the SAAS Learning Specialist to create monthly content to present to their parents and SAAS staff to guide the conversation and empower the student to take ownership of their progress.